By. Supuni
There is no question as to the fact that cats are fascinated by fish and love watching them swim around in tanks. This is because cats are animals that are inquisitive in nature. Therefore, they find fish tanks to be rather appealing. Fish tanks consist of a variety of bright colors and movements that manage to grab the eye of many animals, especially cats. To cats, fish tanks are similar to television and are a huge source of entertainment.
Jasper the cat is no different from the others of his kind. He too loves to watch fish. Unfortunately for him, scuba diving with cats is something unheard of. So his human parents decided to allow him to experience the next closest thing and the best part is he does not have to get wet at all. Until quite recently, whenever Jasper wanted to keenly observe the gorgeous fishes in the fish tank at home, he had to sit and watch his scaly buddies from outside the tank.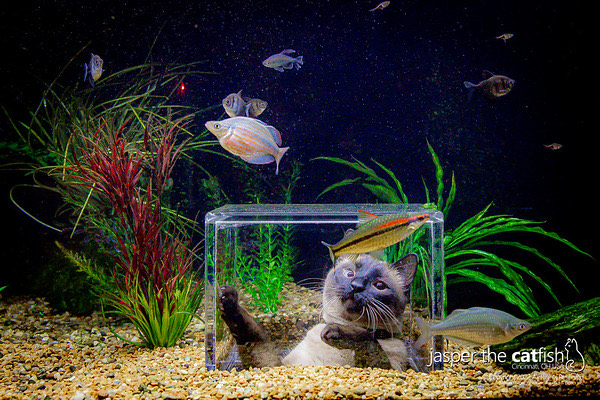 Talking with WhatzViral Melissa said, "Jasper is still the only one of our 4 cats to really go up in the box. His sister, Willow, will go up for a few seconds but prefers to sit or sleep underneath and look up. He doesn't spend much time up there, just enough to say hello to the fish for a little bit. He has to be on his hind legs and stretch so maybe he gets tired of that position."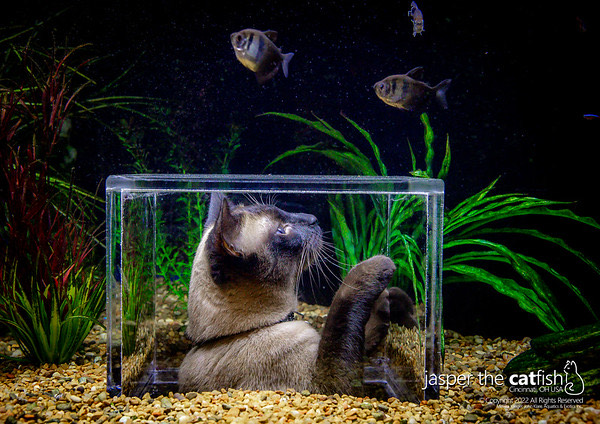 Thus, this experience was one that did not make Jasper feel completely involved. This is when Jasper's family came up with a great idea. These thoughtful humans ordered a customized aquarium including an underwater nook at the bottom of it. All of this was done to ensure that the cat would be able to get a 360-degree view of all his fish buddies. From the looks of it, there is no doubt that Jasper enjoyed this new aquarium very much.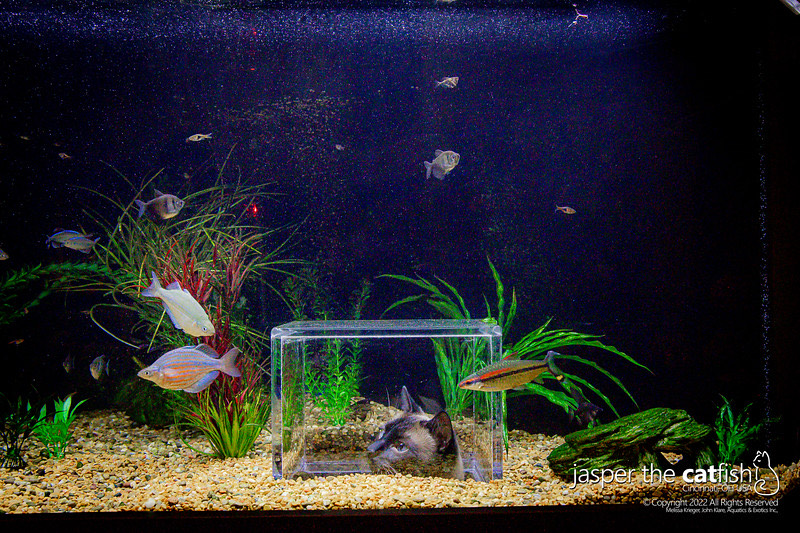 A photograph of him enjoying the new view of the fishes depicts the high level of enthusiasm on his face. Even the fishes living in the tank do not appear to mind the cat peeping at them from within the customized tank. It is true that Jasper's family did not have to go to the extent of ordering a specialized aquarium just for Jasper's entertainment, but it all would have definitely been worth it after seeing how much the cat was enjoying his new underwater view.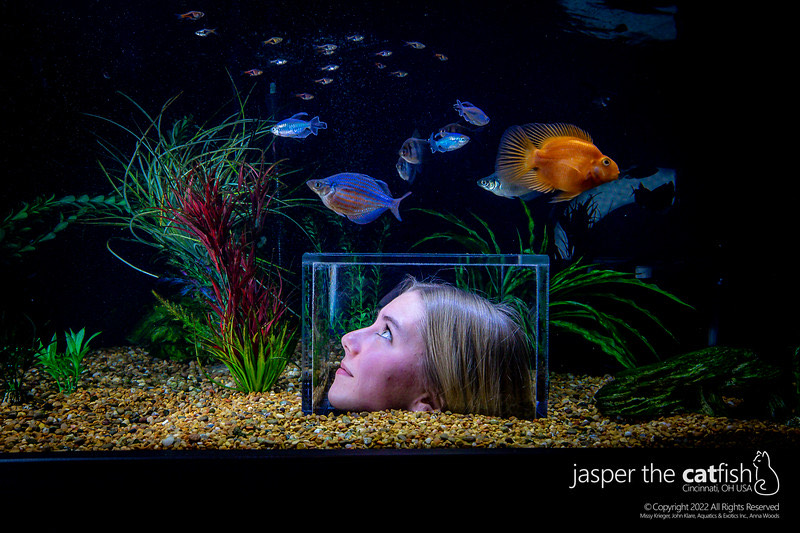 She added, "Yes, a person could put their head up there if they wanted. Not a comfortable position but it can be done."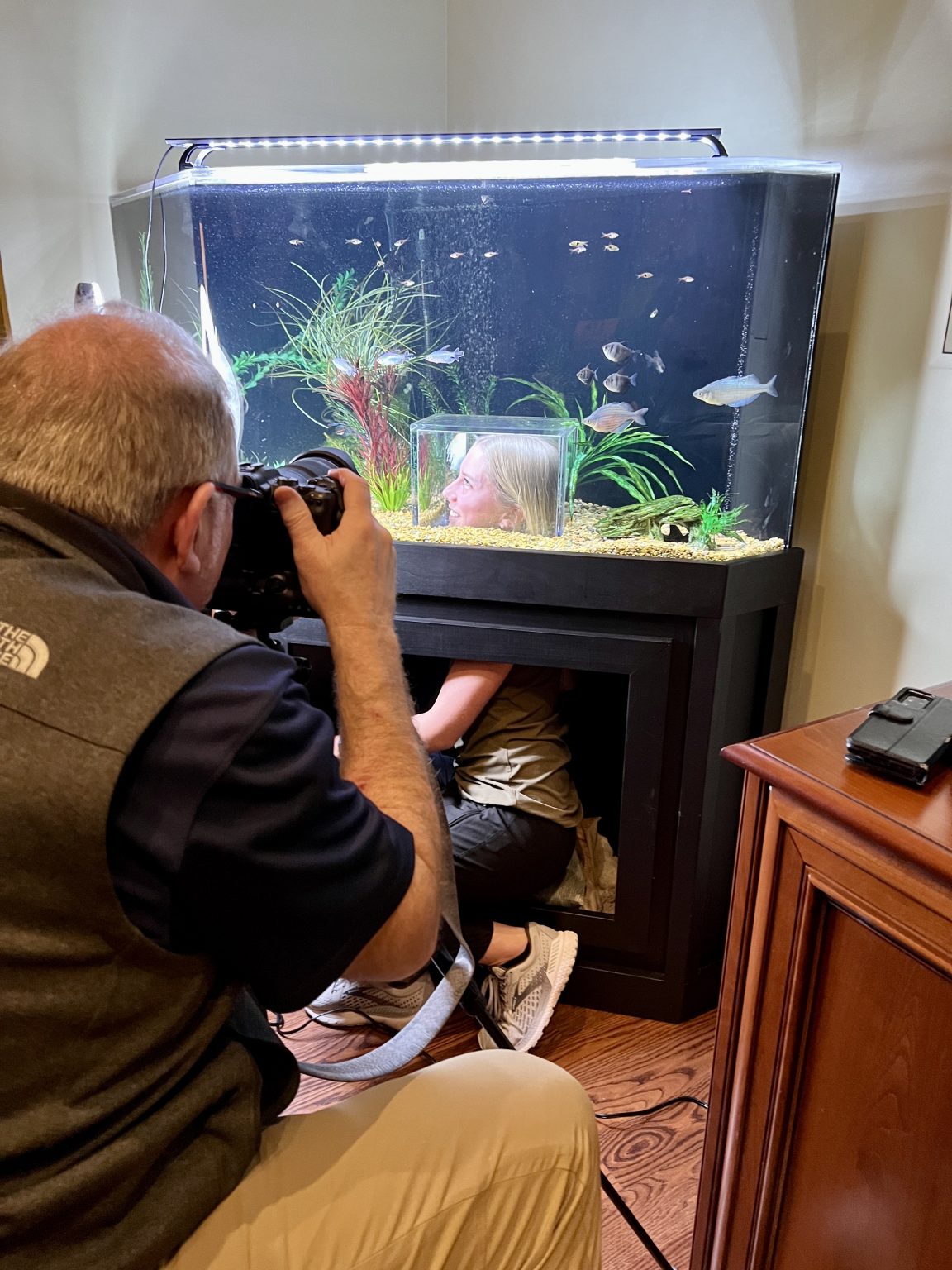 You can enjoy more images and videos of Jasper on his profiles we mention below.
Image Credit & More Info; jasperthecatfish/instagram | twitter | reddit | facebook
Source credit: https://whatzviral.com/family-designs-custom-aquarium-their-cat-loves-watching-fish/