By. Thilini
Rats are feared by many. When we hear the word rats, what comes to mind is not something pleasant. Rather, we associate rats with dirt and dingy places. However, this is a hideous misconception. Rats are actually very clean animals who groom themselves several times a day. Unlike cats and dogs, they are unlikely to catch and transmit parasites and viruses. They are talented and adorable animals if you can look past the common misconceptions.
Darius is one such rat. He is from Norway and he went viral for his artistic abilities. Amalie Markota Andersen, his owner, is an animation and digital art student. She is the one who taught him to make art with his tiny toenails.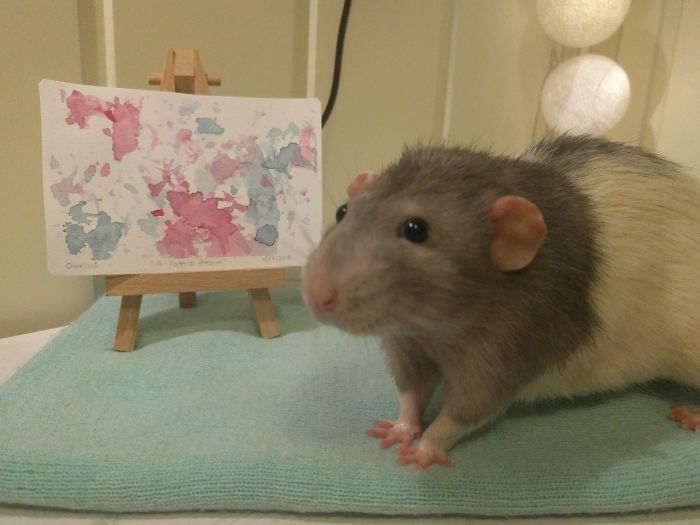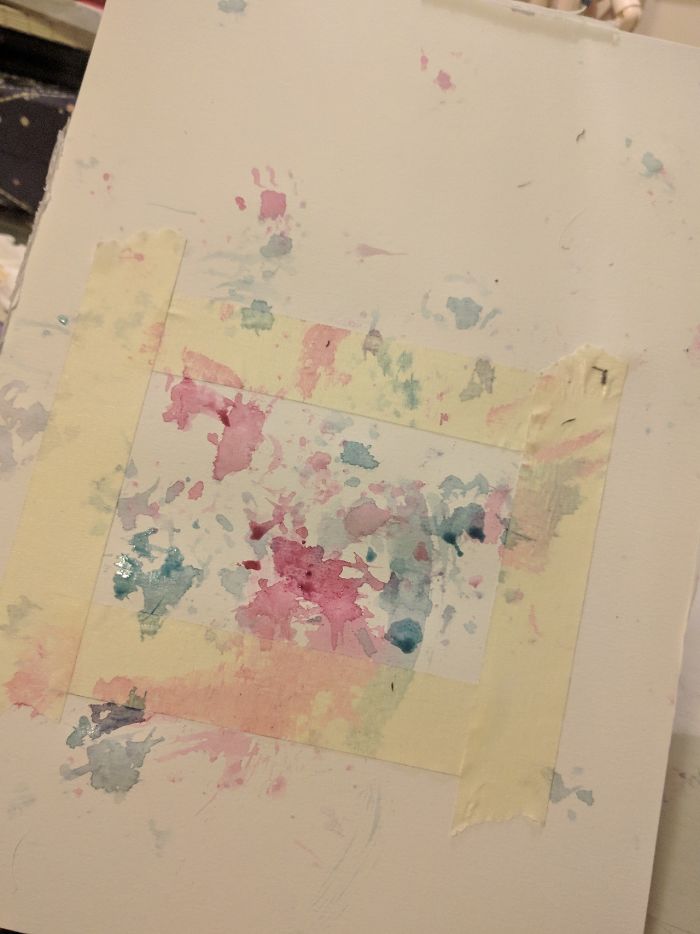 "I got him in 2017, he was one of many rats in the litter. All the rats seemed amazing, but Darius was just too precious not to choose. He looked so kind and gentle, I instantly fell in love with him the moment I saw him," Andersen said.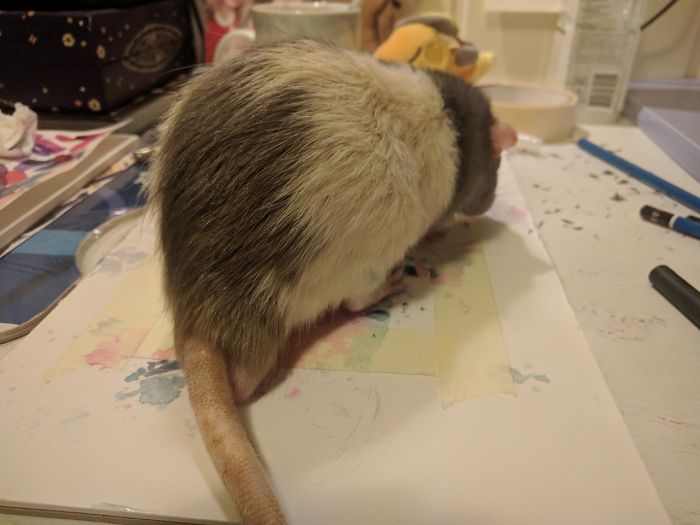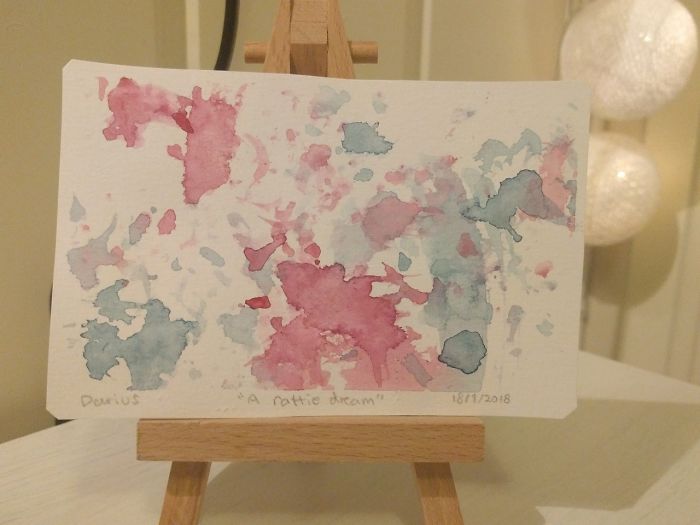 "I've had rats all my life since I was around 14-15 years old,". "I've discovered how great they are as pets on the internet. Rats were just beginning to become popular as pets, I think. After I had my first rat, I just kept on getting them. Rats don't live very long, usually 2-3 years, so I've had 9 so far. Darius was one of them."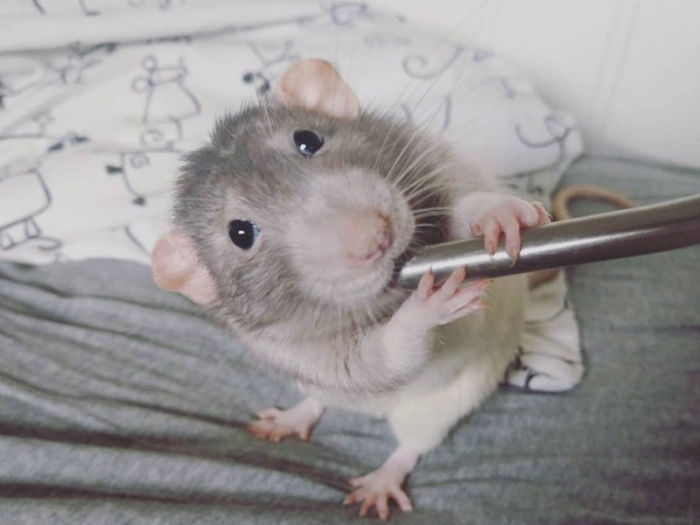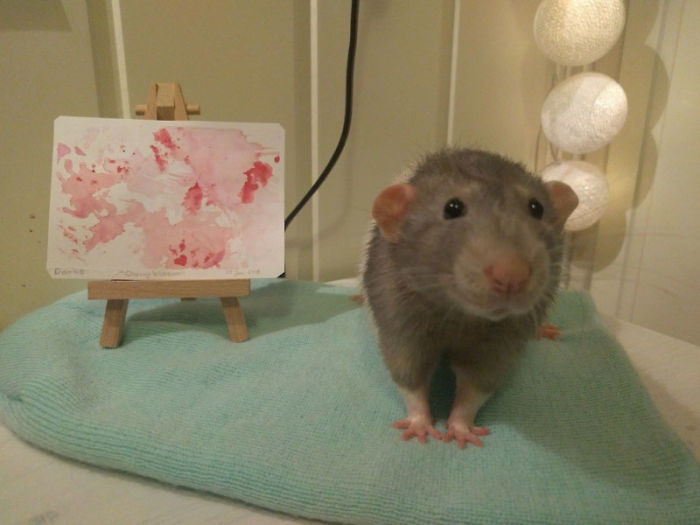 She just let him dip his feet in non-toxic watercolor and walk around, making an artistic piece. Darius took 10 minutes to finish one painting and they have sold a couple so far.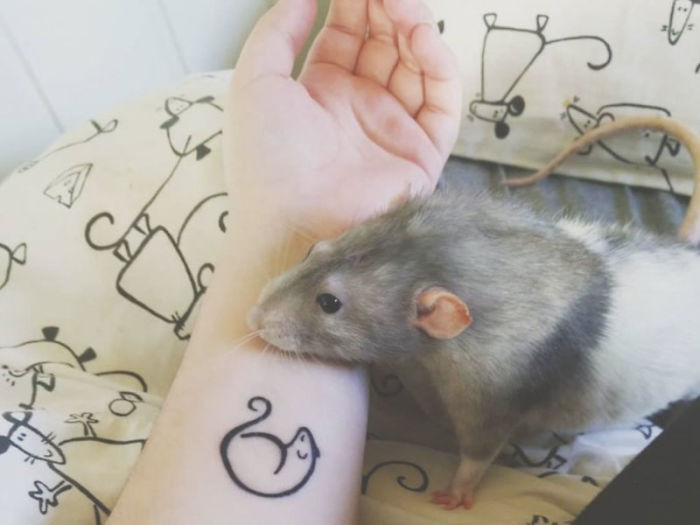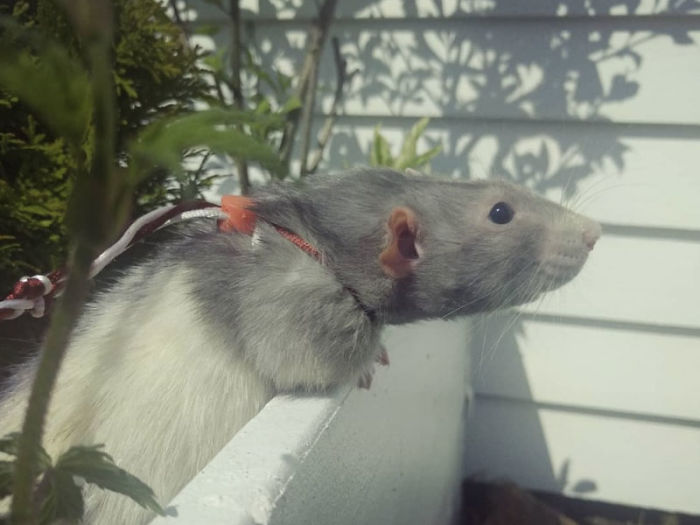 All it took Darius to take the internet is having his first painting shared on Tumblr in 2018. Anderson said that she was so happy when people saw his talent and appreciated it. It was what he deserved, she said. As Darius's fame grew, Anderson sold his painting and used the money to buy a harness so that the duo can explore the outside world safely.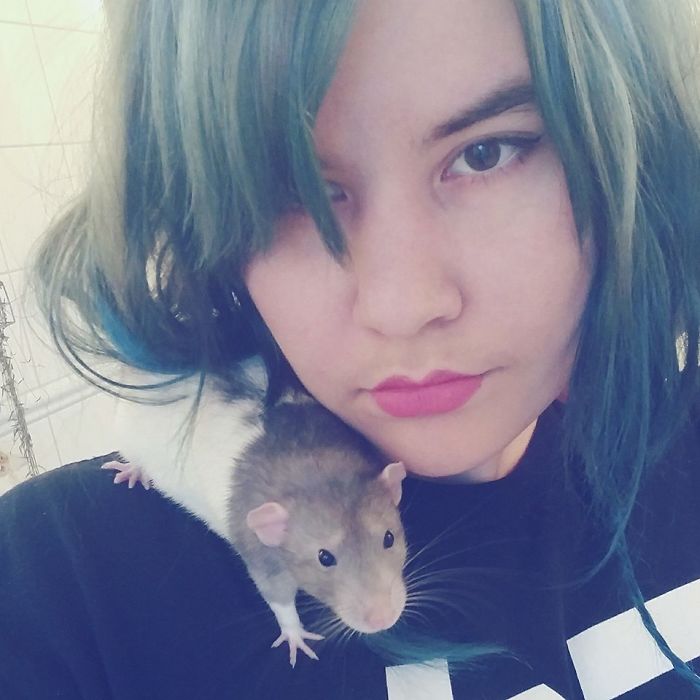 Sadly, Darius passed away in 2019 due to old age. Yet his work still brings joy to people all over the world.
Image Credit & More Info; nebulami/twitter | H/T; boredpanda
Source credit: https://whatzviral.com/darius-rat-who-was-taught-to-paint/