By. Thilini
We all experience unusual friendships. Animals are sharing the same kind of friendships too. Sometimes those stories are hard to believe but they are always proving that love and friendship can make beautiful relationships between anyone. No matter even if they are completely different than us. This is a story that proves it again.
#1. This is a potbellied pig who lives with 5 dogs and they share the cutest friendship together.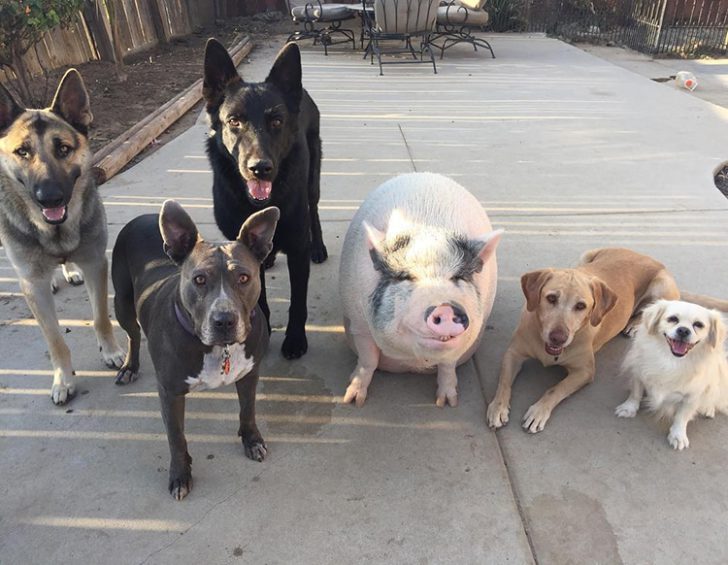 #2. Acting like a dog, he proves that he is just like one of his canine friends; he is just so adorable.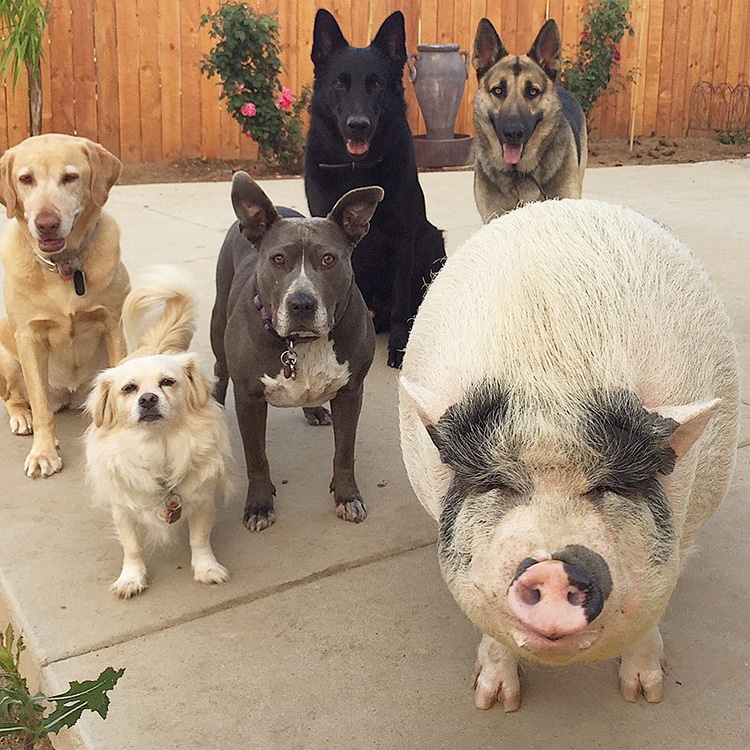 #3. The Vietnamese potbellied pig is called Chowder. Usually, this species is known for being intelligent and sociable. They won't say no to a good cuddle either!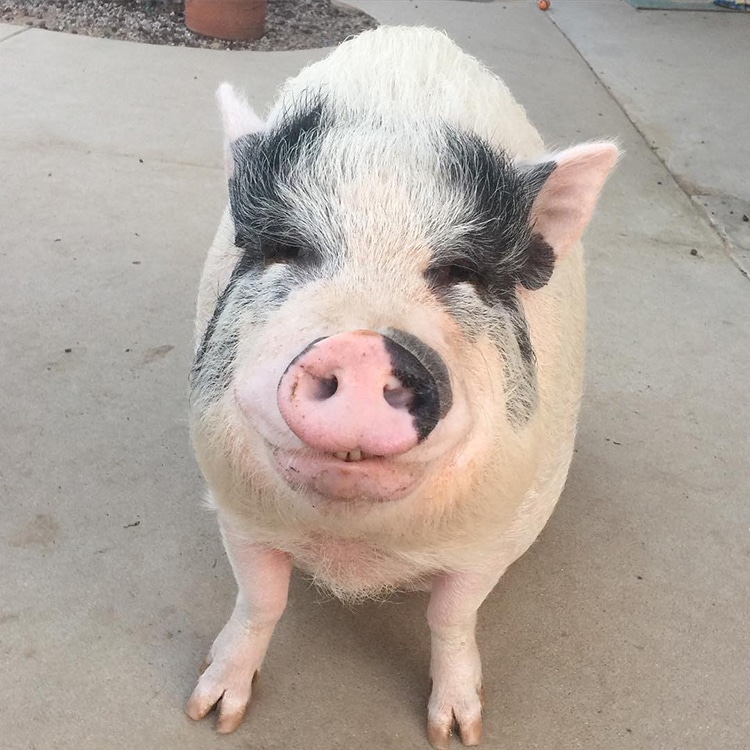 #4. "When I look at my crew, I see the reflection of who I am in them," says Shelby, their human. "Their happiness, their safety, their health, their whole lives rely on me and I will never ever let them down."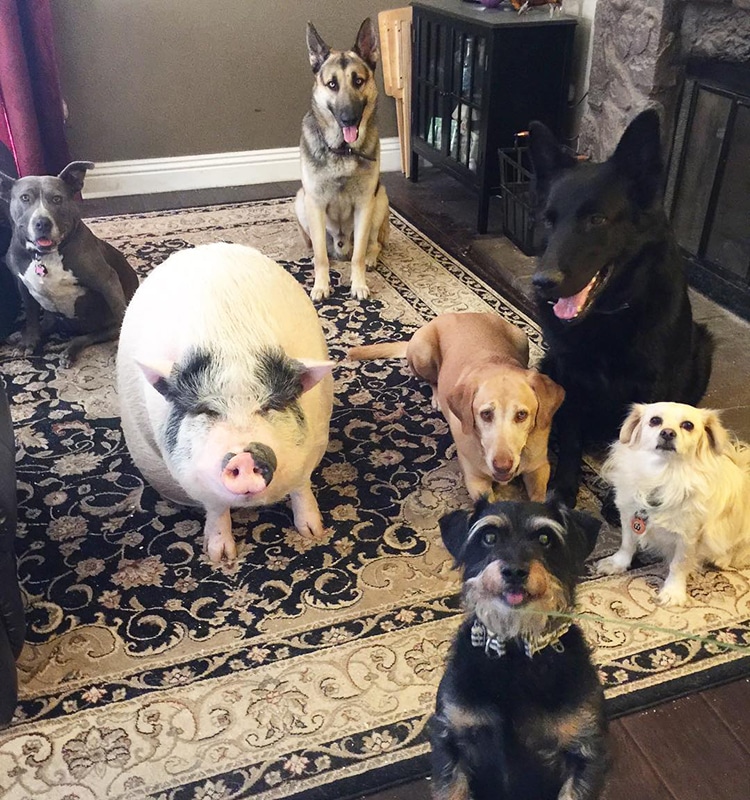 #5. The entire group play in the yard, wearing matching colours. Their physical differences do not get in the way. Shelby sees the whole gang as her children, dogs and pigs alike. She also sees Chowder as her son: "He is like a 3-year-old toddler. He's my son and these are his dogs"
#6. He considers himself to be the wisest among the dogs, meaning that he is the one in charge. He always keeps an eye out for stuff, being the responsible adult of the group, especially when the dogs are out playing. "Chowder doesn't play. He wants nothing to do with silliness. He's far too mature," Shelby explains.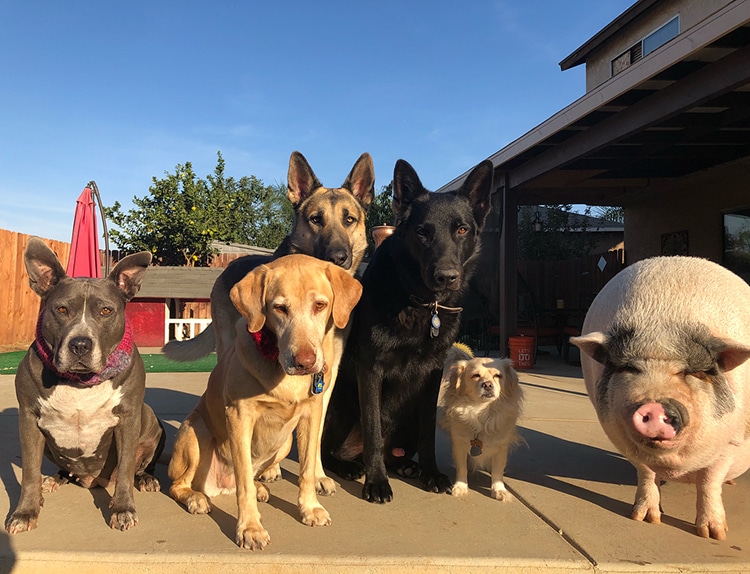 #7. He fancies himself to be the lone wolf and is often found 'doing his own thing.'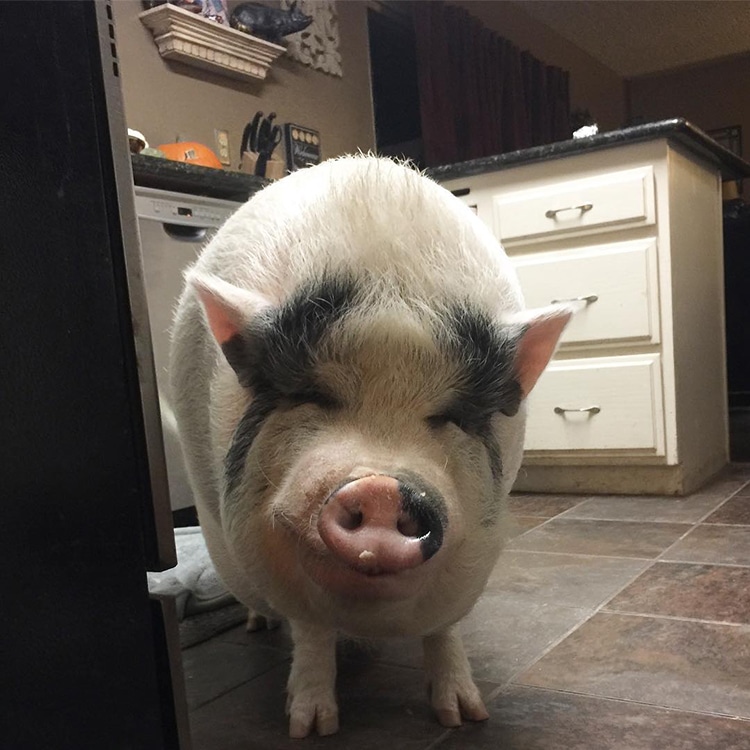 #8. "I just say 'everybody come here' then I tell everybody to sit and stay," Shelby explains. "That's when I'm able to start taking pictures."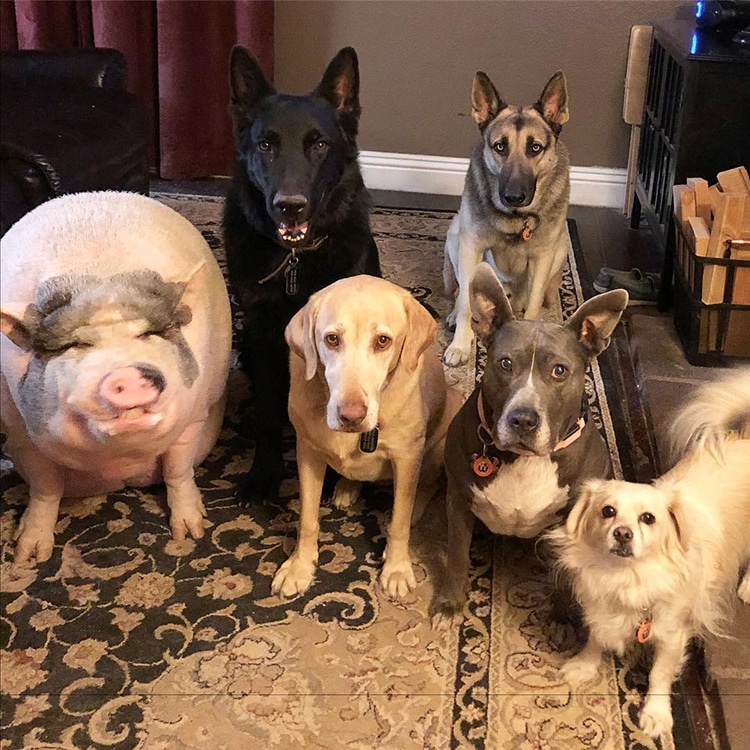 #9. Chowder will line everyone up, and wait patiently until it's their turn for a treat.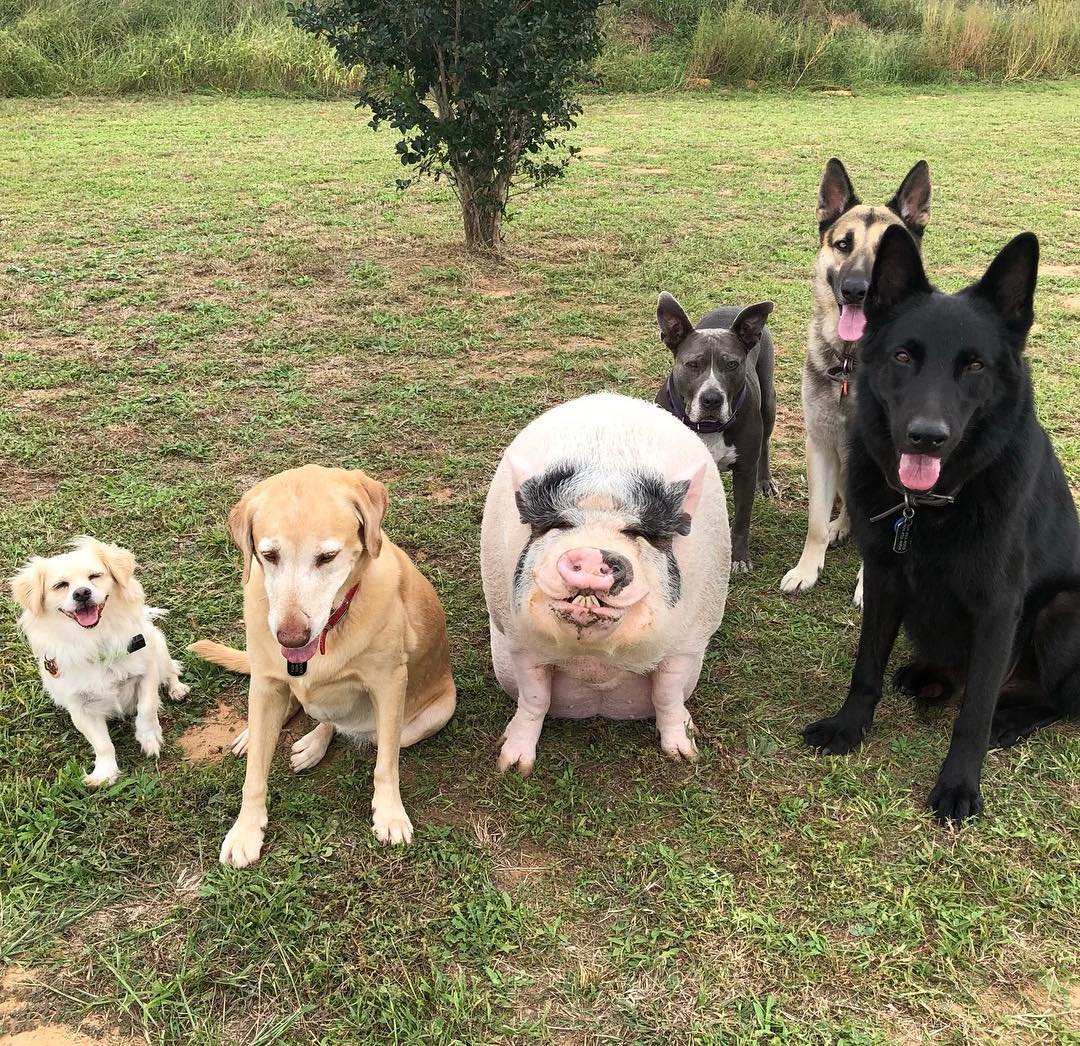 #10. Basically, Chowder has a family that loves his so much.
"He didn't have a good life with his first family," Shelby explains. "He belonged to a guy who got it for his girlfriend and couldn't keep it anymore. He was kept on the side of the house."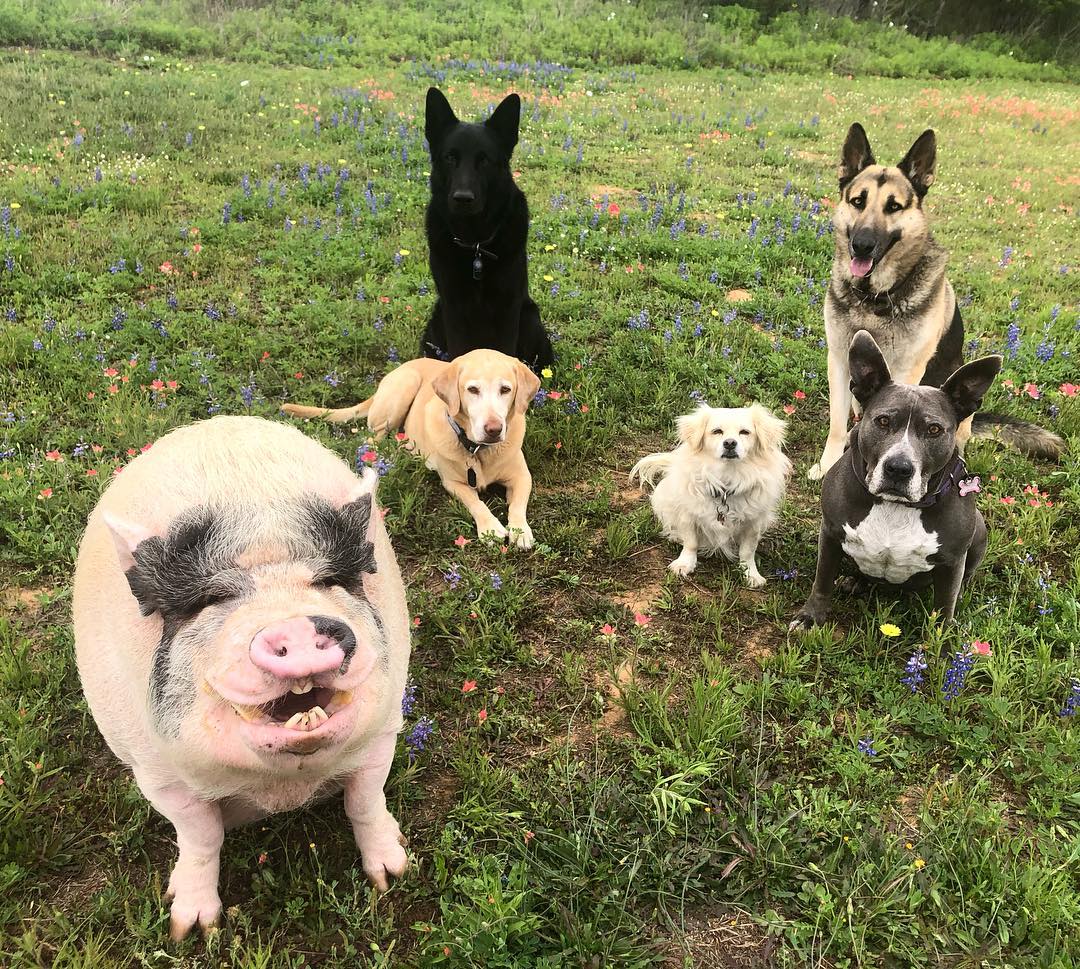 You can find more about Chowder and the gang on Instagram (Image Credit & More Info)
Source credit: https://whatzviral.com/pot-bellied-pig-happily-raised-with-dogs-canine-crew/