It was July 10, 2016, that a small white dog was found in a plastic bag somewhere in Transylvania, Romania.
The poor animal was close to death and clearly abandoned in the trash as though her life did not matter.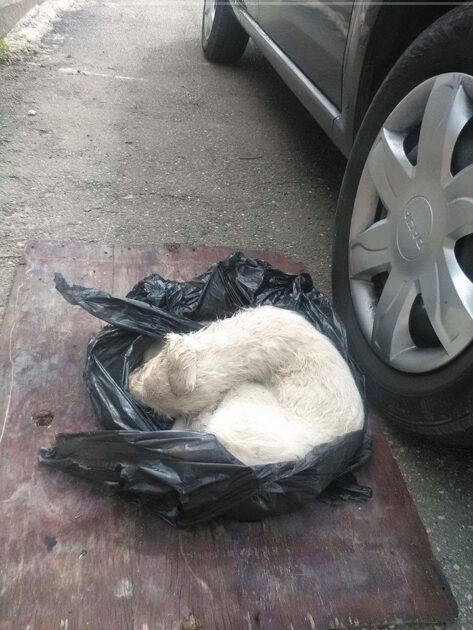 When found, there were already worms in the bag. The dog had suffered a head injury and other traumas from previous abuse.
Her leg was fractured, she was dehydrated, and she was starving. She was left for dead.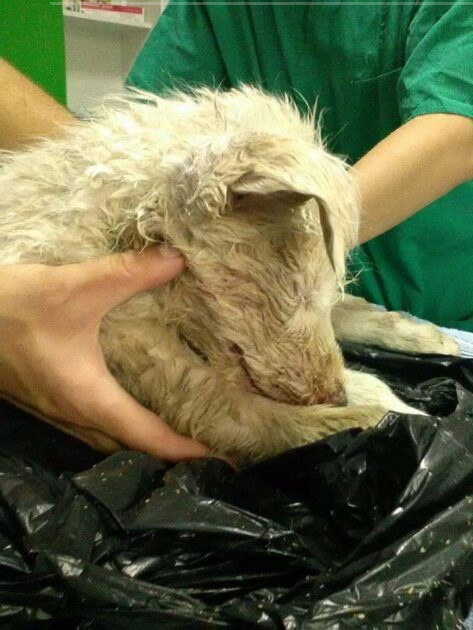 The good samaritans who found the abandoned animal brought her to Transylvania Animal Care, where professionals immediately began to work. The dog was eventually named "Anora", which means "light".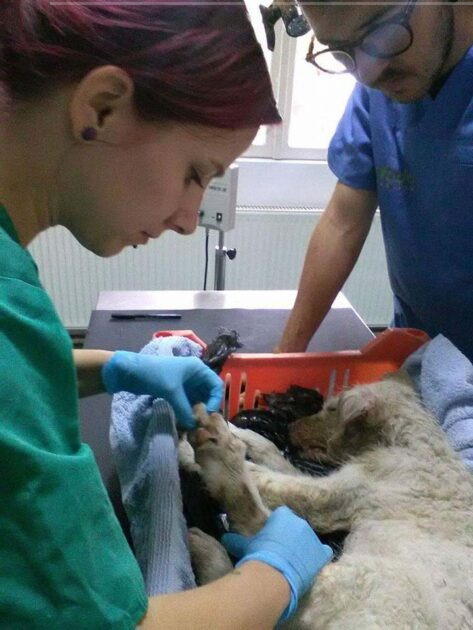 Doctors were able to remove the worms from the dog and brought down the swelling in her head as well. It was clear as they treated her that the animal's previous owner had abused her significantly.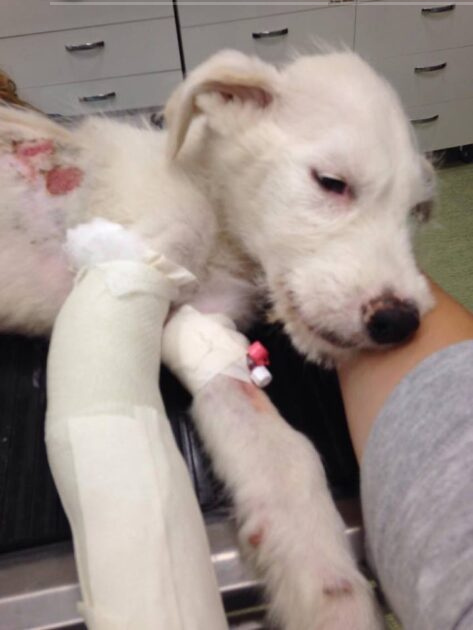 After getting better, Anora was eventually adopted by her now mother, Helen Taylor, in the UK.
She started a fundraiser to gather money for Anora's medical costs. Anora was particularly plagued by a leg that hadn't healed properly.
Thanks to all the support and money she received, Anora could undergo the necessary surgery in January 2017.
Today, Anora lives with Taylor and her loving family in the Uk. She's loving her new home and improving more and more every day.
Looking at her in 2022, it sure looks like Anora lives a very happy life – it's wonderful to see!
This poor innocent dog deserves all the love and care that she is getting after what she has endured!
What a beautiful girl! Anora's story will be with me forever.