Tamara Johnston was hot and fatigued after spending the entire day assisting dogs in Songkhla, Thailand. However, when stopping at a small shop for a cool drink, Johnston, the founder of Thai Street Paws Rescue, discovered a 2-month-old puppy by the side of the road.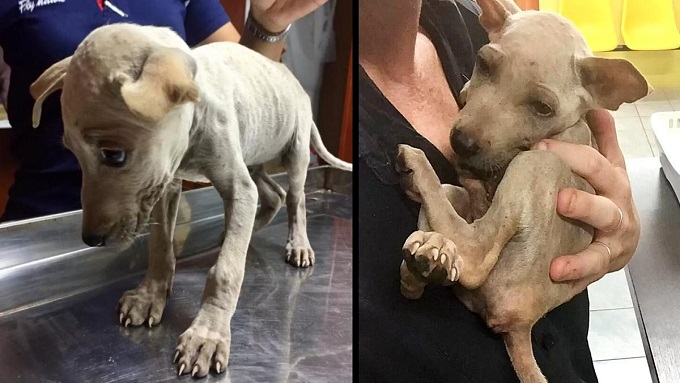 The puppy's tummy was inflated despite the fact that the rest of his body was malnourished. He was infested with fleas and ticks, and his eyes were full with terror.
"I asked the locals whether he had an owner and where his mother was," Johnston told The Dodo. They stated that his mother is no longer alive and that his sibling was just murdered by a car. "Because he didn't have an owner, he hung out between houses, eating anything he could get his hands on, which wasn't much."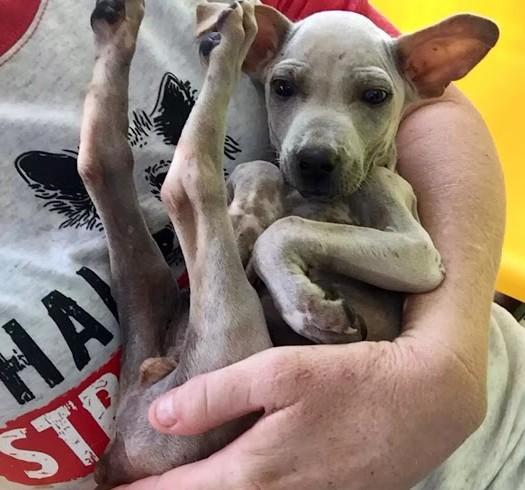 While Johnston encounters much more street dogs than she can ever save in Thailand, she felt she had to assist this puppy, who has since been called Basil. "Among all the stray dogs in the vicinity, he just seemed ill to me," she explained.
As a result, Johnston grabbed him up, took him to her car, and went directly to the veterinarian's clinic. Basil curled into Johnston's lap throughout the car trip, no longer afraid.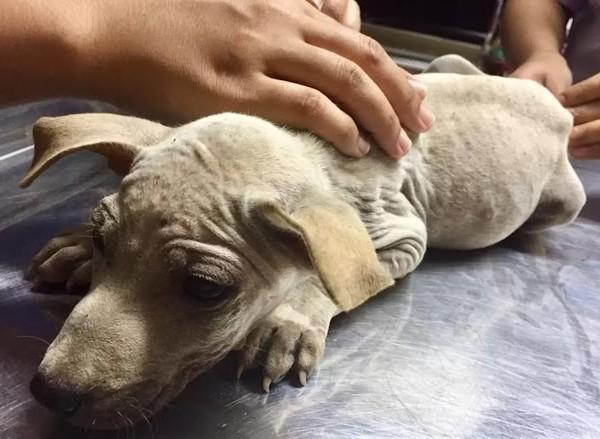 "I honestly feel that was a great relief for him," Johnston added. He seemed to sense that someone would come to his help. He didn't move; instead, he cuddled into my arms and fell asleep. He felt certain that he was secure.
He sat in Johnston's lap for the whole of the car journey.
At the vet, Basil was given water and medicine to make him feel better. "Basil was a lovely youngster," Johnston observed, "he was so well-behaved." However, I suppose he was fatigued and lacked energy as a result of his sickness.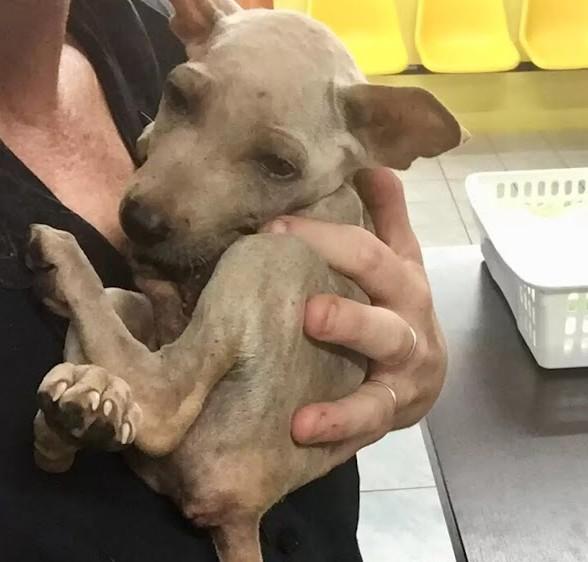 Basil will stay in the vet's office for a few more days. He'll reside with Johnston or one of the Thai Street Paws Rescue volunteers until he finds a permanent home—Johnston hopes that after Basil is feeling better and has been vaccinated and sterilized, he'll be adopted in the United States.
Johnston will cherish every moment she spends with Basil until that day comes. "He looks like a young kangaroo to me," Johnston added, "and he seems pleased that I discovered him."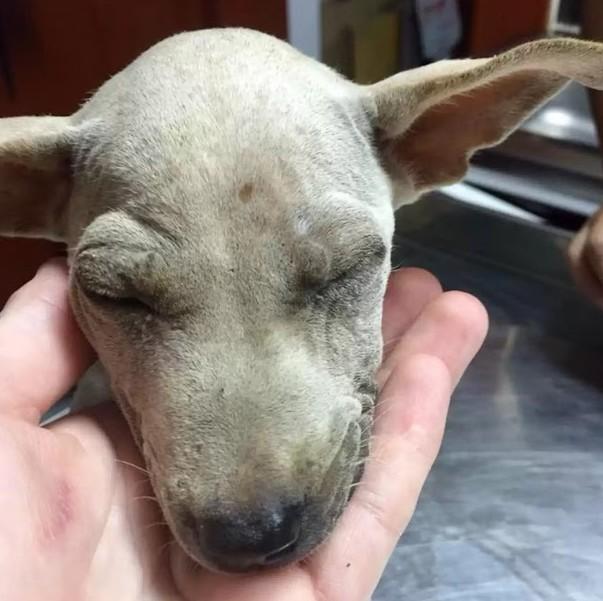 In addition to Basil, Johnston is presently caring for over 100 additional dogs, the most majority of which reside at the Thai Street Paws Shelter. However, in order to save additional dogs, Johnston and her crew are seeking to expand their shelter as well as their foster network.
Source credit: http://www.dogfull.com/2023/05/blog-post_22.html