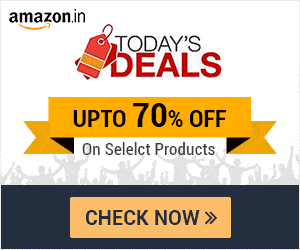 By: Anuradha
What comes to your head first when you hear about Finland? That can possibly be cold weather, darkness, and secret forests. But, Finland photographer Ossi Saarinen, has released a wonderful photo album that would surely change your idea about Finland. He has captured some breath-taking photos of Finland wilderness and I am sure that you would fall in love with all of these pictures!
Finland is a country that is covered with forests and almost three-quarters of the lands are approximately covered with vegetation. You can even see the Northern Light from the Arctic Lapland province and there are a lot of national parks and ski resorts. It can be the best tourist destination for a nature lover and if you are someone who looks forward to have a natural retreat, then you can surely visit Finland on your next vacation. It even ranked first in the 2016 Environmental performance index.
Ossi has captured the true essence of
wildlife in his camera and you would instantly fall in love with each of them.
The pictures of squirrels, deer, bears, owls and many other creatures are more
like a depiction an of the fairy world. His selection of backgrounds along with
the colors of animals seems quite amazing as all the pictures are really
picturesque. He has clicked at the exact moment and Ossi must surely be someone
who is really patient and who has a good taste of life.
So, scroll down and enjoy the true beauty of Finland. These pictures will surely give a new definition to the country because they clearly show how beautiful the land actually is apart from all what we have heard so far. You can share this among your friends and ask them to reserve dates for next vacation!
More info: Ossi Saarinen
1. Oh. It's just a sleepy Sunday.
2. Who woke me up? Didn't you hear what the Fox said? It's Sunday.
3. Oh don't disturb him. It's Sunday.
4. Let me enjoy the view alone.
5. I don't care if it's snow or not. I'm sleeping.
6. Here is something for you little buddy.
7. Hey we can't just sleep even if it's snow day here.
8. Told you, it's Sunday and I will not wake up early.
9. Who disturbed the Fox again?
10. Who said it's Sunday? I thought it's Monday.
11. Wow, look at the view.
12. Hey winter is over.
13. Hey wake up. Winter is over.
14. Oh I wish Winter was here.
15. Road to heaven.
16. Hey, I am hungry now.
17. Hey look there.
18. I am hungry.
19. I got the food for whole family.
20. Dada what about me?
21. Ok boys, don't rush it.